Projects: Musicians
Music Competions - 2016 Menuhin Competiton
The Menuhin Competition is the world's leading international competition for young violinists, held every two years in a different country. The Competition discovers, encourages and nurtures exceptionally talented young musicians under the age of 22 years to develop into the next generation of great artists.
The 2016 competiton was hosted by the Royal Academy of Music, presented in partnership with the Philharmonia Orchestra, Southbank Centre, The Yehudi Menuhin School and Classic FM and held in association with the Jewish Music Institute, National Youth Orchestra of Great Britain, Live Music Now, the Orpheus Sinfonia and Temple Church.
The Henri Moerel Foundation sponsored the Third Prize in the Junior Category, won by Johan Dalene, 15, of Sweden and the Fourth Prize in the Senior Category, won by Jeein Kim, 20, of South Korea.
To enjoy their performances, click the following links: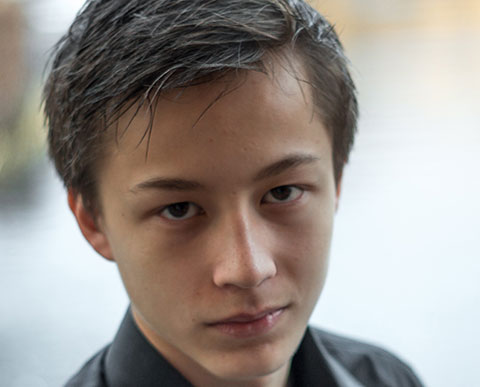 John Dalene
Menuhin Competion Finals
Watch Video
(Move the slider to 08:00 for Vivaldi)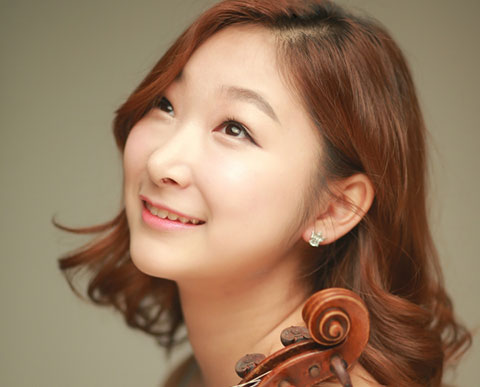 Jeein Kim
Menuhin Competion
Watch Video
Menuhin Competion 2016 London Documentary
Watch Video
Mario Mora – Spain (pianist)
December 2016 saw the recording of a new CD by Mario Mora, concert pianist, in Madrid. Mario was born in Spain in 1989 and graduated with a DipRAM (Honours) Master of Arts at the Royal Academy of Music in London, achieving the Examination Prize for the best overall final recital. He is prizewinner of many competitions, and has performed a.o. in Austria, China, France, England, Italy, Vietnam and of course Spain. He is developing a reputation for his sensitive and lyrical interpretations. The Foundation is proud to be part of his journey.
ORTVE. Piano Concerto n.23 K488 in A Major (W. A. Mozart). Adagio
Watch Videos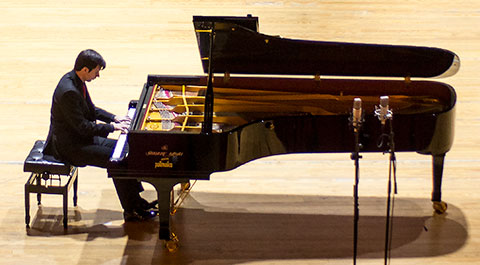 Southbank Sinfonia
Every year, Southbank brings together, 33 of the most promising musicians from all over the world.
Central to the experience are partnerships with leading arts organisations, including the Royal Opera House, BBC Concert Orchestra and Academy of St Martin in the Fields which puts the players alongside the best in the industry and gives them first-hand experience of what it takes to be a professional musician today. Our annual support not only gives a gifted young player the chance to grow in confidence, outlook and ability, but also, through Southbank's creative leadership programme, to recognise their responsibility to share with audiences new and old the power and worth of making music in the 21st century.
Music Festivals - Musica en Segura
For the third year, we supported Musica en Segura, an annual Festival of five days of classical concerts and music workshops in the Sierras de Segura mountain range, a beautiful and remote part in Northern Andalucia. Due to its remoteness the area does not have easy access to live classical music. It brings together young musicians from all over the world.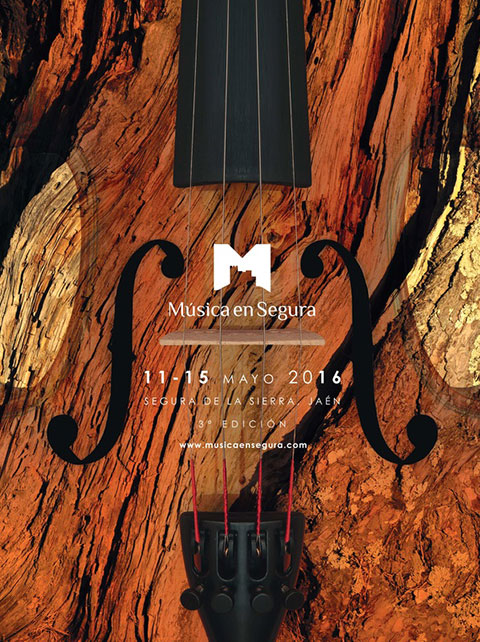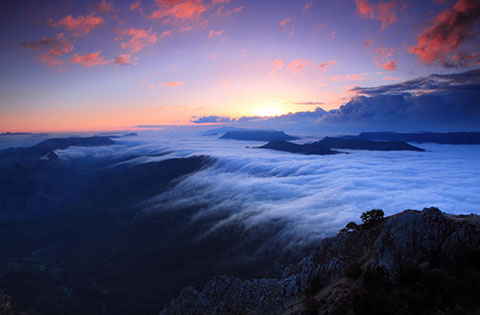 Mamie Matsuda – Japan (soprano)
Also in 2016, the Foundation sponsored Japanese soprano Mamie Matsuda. She showed an exceptional performance in the role of Cio Cio San in Madama Butterfly at Bury Court Opera, receiving standing ovations on every single night and exceptional reviews:
"A Madama Butterfly that upstages any London production I have yet encountered…"

Opera Now, 2016
"… a Butterfly that was pure poetry … a fabulous achievement."

Seen and Heard International
Play 'Un bel di vedremo' audio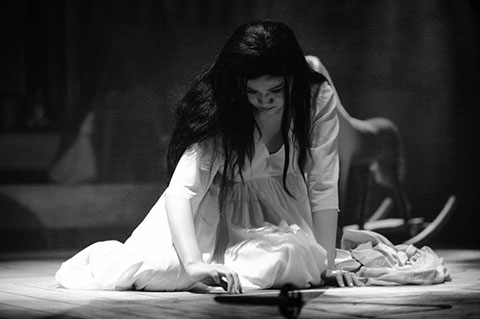 Bury Court Opera
Bury Court Opera produces an annual series of Opera performances with a young international production team. BCO gives young singers an opportunity to perform roles they might otherwise not have a chance to tackle for many years, and provides an opportunity for the entire production team to manage a major production at a very early stage in their careers. Many BCO graduates progress to bigger roles on the international stage.
Ilona Domnich - CD production "Surrender"
We are very proud to be the main sponsor of "Surrender" by Ilona Domnich. In November 2014, Ilona was voted by "Opera Now" as one of the global top ten highflyers amongst a new generation of sopranos who are destined to have impressive careers. It was an exciting experience to be so closely involved with the making of this CD, and even more exciting to - at last - see the CD being released.