Projects: Musical Instruments
HMF have acquired - in memory of the Moerel family - a number of music instruments.
All HMF instruments are on loan to orchestras, musicians, and international visiting musicians.
December 2016 saw the most exciting acquisition so far; a violin, made in 1765 by Nicolò Gagliano. A beautiful, very refined instrument. Among the great makers of the Neapolitan tradition, Nicolò Gagliano stands out for his consistently high standards of craftsmanship and sound quality. One of the most talented in a family lineage of violin makers spanning two centuries (c. 1665-1886), Nicolò followed in the footsteps of Stradivari and his instruments are among the most highly sought-after of the Gagliano family.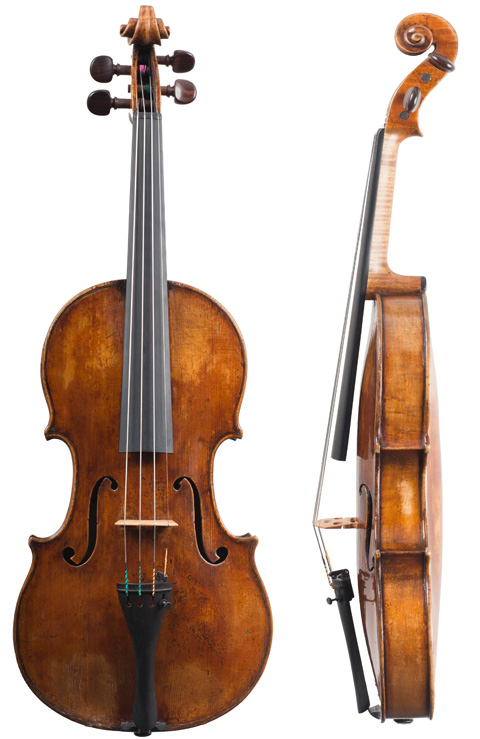 In 2014 a double bass was acquired, by Cremona.
2013 saw the acquisition of a George Hart violin made by Hart and Son in 1892.
"With a refined and elegant construction, it exemplifies many of the best qualities associated with late 19th century violin making. The violin is loosely based on a Stradivari pattern, with an effective, full arching across the table and back, and is made of an excellent choice of wood which gives it a full tone and an easy playing character".
2015 saw the acquisition of a most beautiful Steinway grand piano, built in 1908.